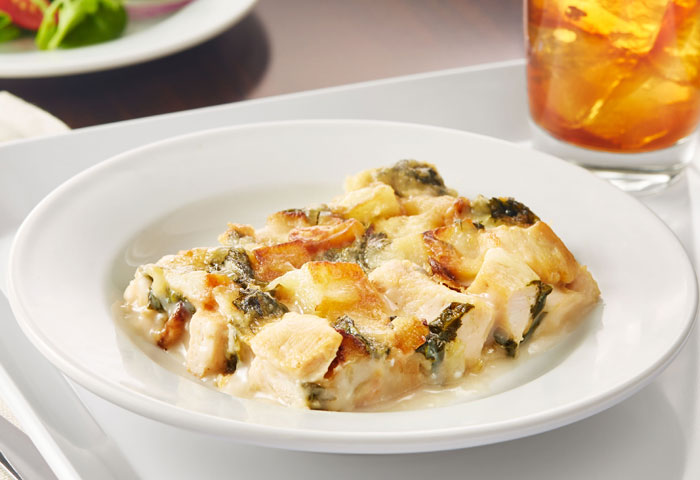 Healthy Potato, Braised Greens, & Chicken Bake with High Protein Cheese Sauce
A healthy mix of potatoes, braised greens and chicken topped with a high protein cheese sauce. This recipe is high in protein and low in sodium.
Ingredients
Skinless raw Chicken Breast, diced
3 lbs.
Favorite Greens, (Kale, Spinach, etc.) chopped small
10 cups
Low Sodium Chicken Broth
6 cups
Swiss Cheese, shredded
¾ cup
Greek Yogurt, low fat
1 ½ cup
Directions
Heat oil in pan on high heat, add potatoes and chicken, shaking to coat in oil. Let sit for a few minutes until browned on one side.
Add minced garlic. Shake again every few minutes until all sides are a golden brown. Add greens, tossing until coated. Transfer to baking pan.
Meanwhile, preheat the oven to 350 degrees.
In the same pan you used to cook the potatoes and chicken, bring the broth and ½ of the milk to a low boil.
Once boiling, turn to low to simmer. In a bowl, whisk remaining milk and flour. You may need to add a bit more flour–the consistency you're looking for is a thick paste. Add this to the broth, whisking to keep smooth.
Add Greek yogurt and 2/3 of the cheese. Stir until melted.
Pour sauce over the potatoes, greens and chicken in the baking dish. Toss to coat, then sprinkle with remaining cheese. Bake for 40 minutes, or until sauce is bubbly and cheese has browned.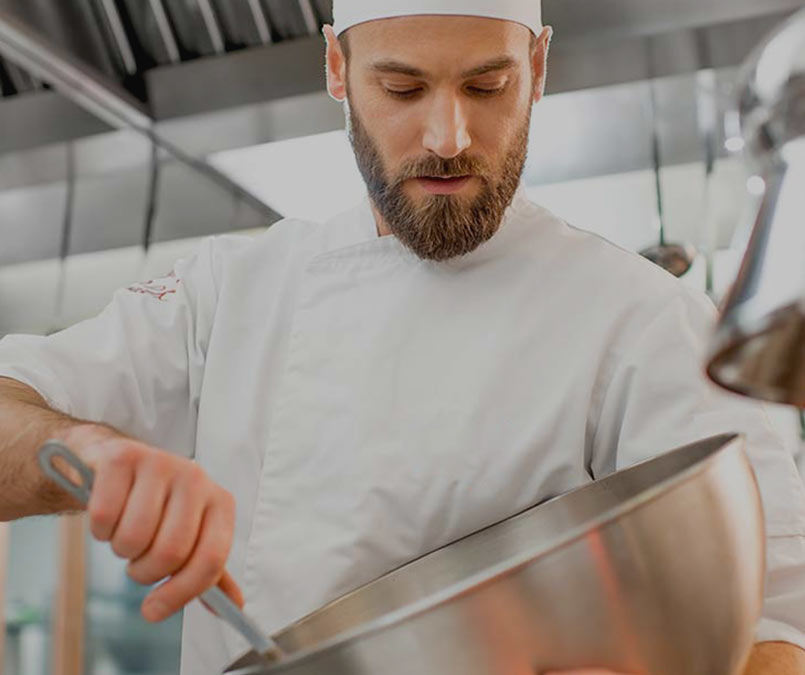 Segments
From K-12 and healthcare to hospitality and convenience, we're here to help solve challenges in virtually any segment.
Explore Segments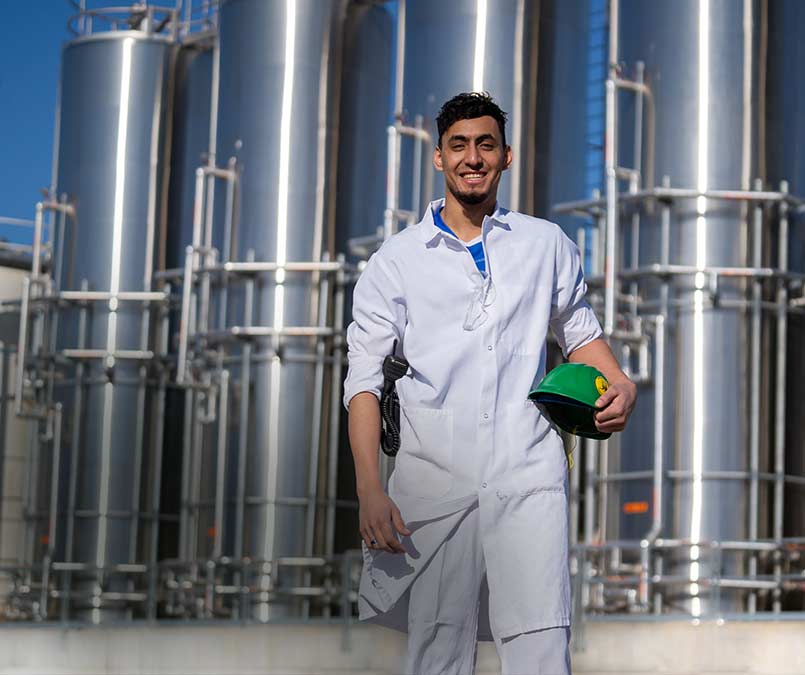 Capabilities
WIth advanced technologies, processes and facilities, plus game-changing research and resources, our capabilities exist to benefit the diverse audiences we serve.
See What's Possible