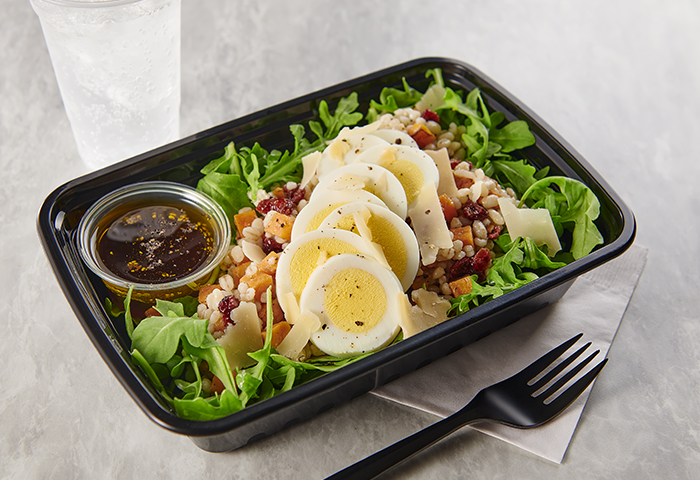 Harvest Grain Salad with Hard Cooked Egg
This hearty salad is loaded with grains, hard cooked eggs, butternut squash and tossed in a maple apple cider vinaigrette.
Ingredients
Dried cranberries
1 Tbsp.
Barley, prepared according to package directions
½ cup
Butternut squash, cut into small cubes
¼ cup
Maple Apple Cider Vinaigrette
3 Tbsp.
Directions
Preheat oven to 350°F.
Prepare barley according to package directions.
In a small bowl, toss butternut squash with olive oil, salt, and pepper. Spread on a baking sheet and roast for 30 minutes or until tender.
In a serving bowl, toss together barley, cooked butternut squash, arugula, and dried cranberries with vinaigrette.
Top with sliced hard cooked egg and shaved parmesan.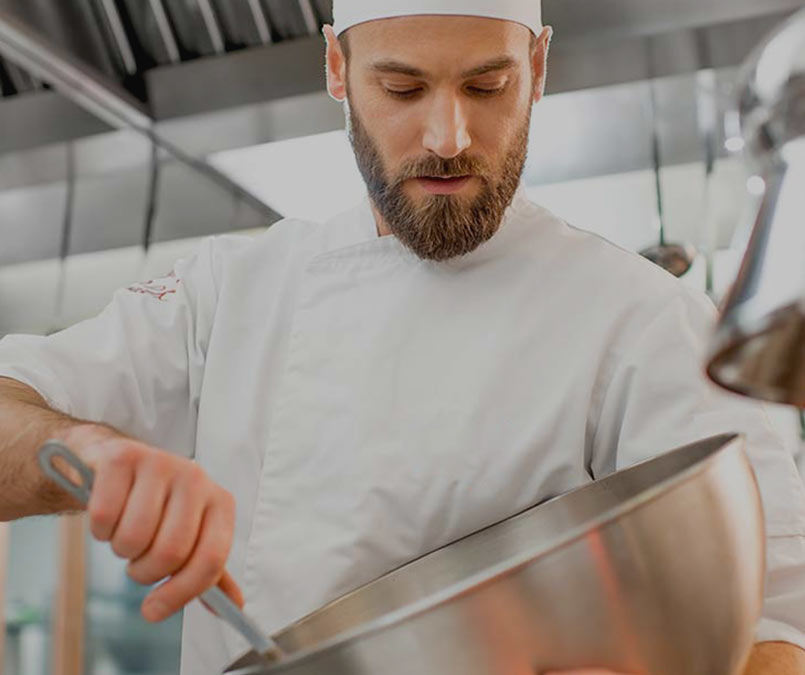 Segments
From K-12 and healthcare to hospitality and convenience, we're here to help solve challenges in virtually any segment.
Explore Segments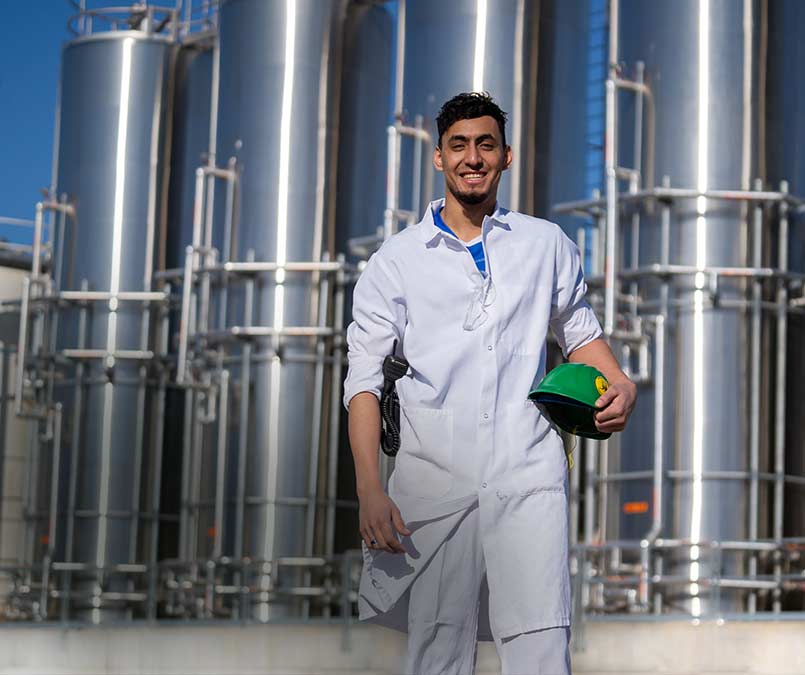 Capabilities
WIth advanced technologies, processes and facilities, plus game-changing research and resources, our capabilities exist to benefit the diverse audiences we serve.
See What's Possible