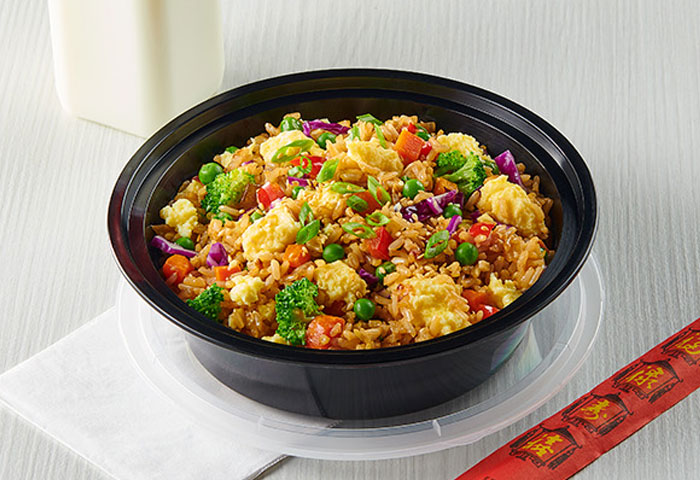 Breakfast Fried Rice
Traditional fried rice mix, completed with our precooked refrigerated scrambled egg mix for a nutritious and satisfying start to the morning.
Ingredients
Peas and Carrots, frozen, thawed
2 cups
Onion, diced, frozen, thawed
3/4 cup
Bell Pepper, diced, frozen, thawed
½ cup
Broccoli Florets, frozen, thawed
½ cup
Brown Rice, cooked and chilled
6 cups
Low Sodium Soy Sauce
4 Tbsp.
Pepper, to taste
1/2 tsp.
Garnish, Green Onions and Toasted Sesame Seeds.
Directions
In a mixing bowl whisk together the garlic, ginger, soy sauce, pepper, vegetable oil and sesame oil. Set aside.
In a separate bowl gently fold together the cooked brown rice, thawed vegetables. Spread the rice mixture in an even layer on parchment lined – sheet pan.
Bake the rice mixture, uncovered at 350°F for 15 minutes.
Remove from the oven and drizzle soy dressing mixture over hot rice.
Return to the oven for an additional 15 minutes
Scramble the eggs in non-stick skillet and hot hold, covered.
Remove from the oven and stir in the eggs.
Garnish with thinly sliced green onions and toasted sesame seeds.
Tips
The eggs are pasteurized and fully cooked, so it can also be used as an ingredient in cold prep (i.e. bowls and burritos) and heated just before serving.
Substitute pre-mixed vegetable fried rice for faster prep.
Approx. 1.5 oz equivalent Meat/Meat Alternate per ½ C Papetti's Scrambled Egg
Precooked Scrambled Egg mix also available in Cage-Free, 14616-7400-00
Consult manufacturer/supplier for exact grain and vegetable credit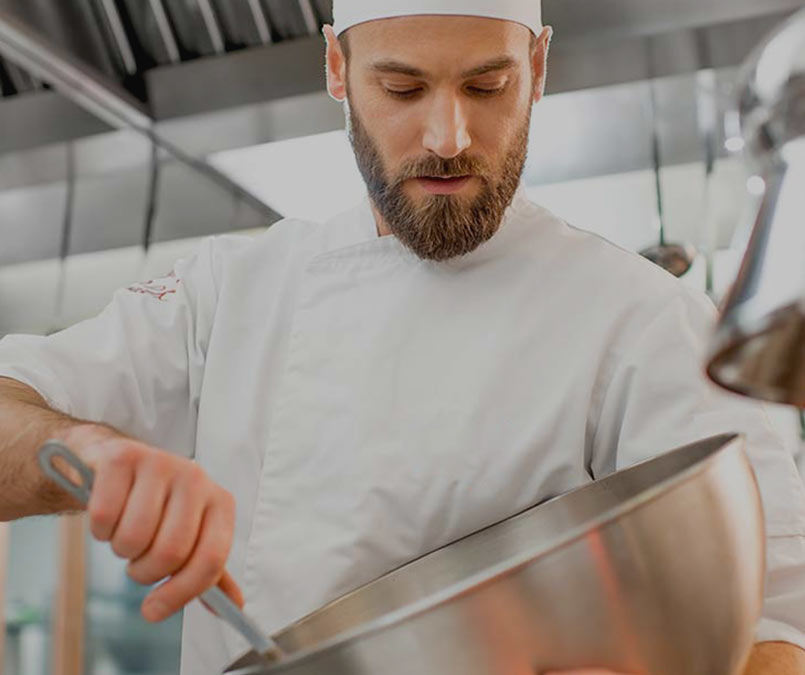 Segments
From K-12 and healthcare to hospitality and convenience, we're here to help solve challenges in virtually any segment.
Explore Segments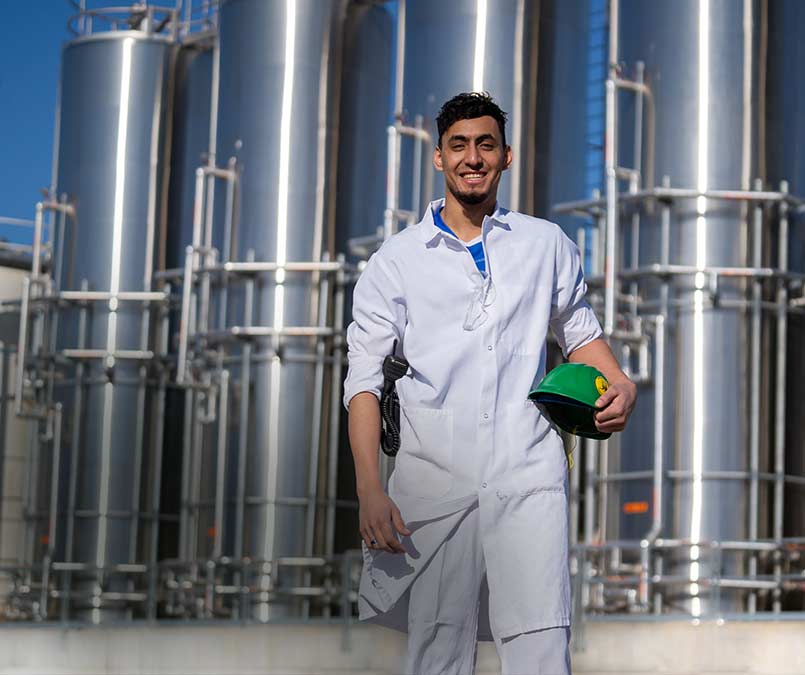 Capabilities
WIth advanced technologies, processes and facilities, plus game-changing research and resources, our capabilities exist to benefit the diverse audiences we serve.
See What's Possible