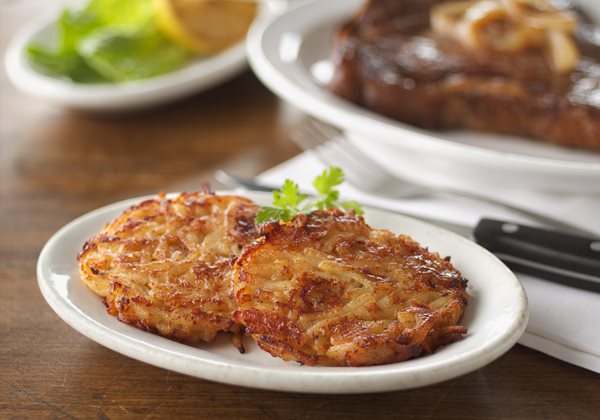 Steakhouse Potato Cakes
Shredded hash browns come together with egg, flour, steak seasoning and Parmesan cheese for a savory treat.
Ingredients
Papetti's® Liquid Whole Eggs #46025-91200
2 Tbs.
steak seasoning salt
1 tsp.
Parmesan cheese, shredded
1.25 oz.
caramelized onions, chopped
1.75 oz.
Directions
Preheat deep fryer to 350˚F.
In large bowl, combine hash browns, liquid eggs, flour, salt, Parmesan cheese and caramelized onions. Mix well.
Divide mixture into 4 equal portions. Form each into 4" diameter pancake. Let chill at least 10 minutes.
Heat medium sauté pan over medium heat. Add potato cake. Sear about 3-4 minutes per side, or until golden brown. Remove from pan.
Place cake in deep fryer. Cook about 2-3 minutes, or until golden brown. Remove from fryer. Drain and serve immediately.
Percent Daily Values are based on a 2,000 calorie diet. Your daily values may be higher or lower depending on your calorie needs.
Show All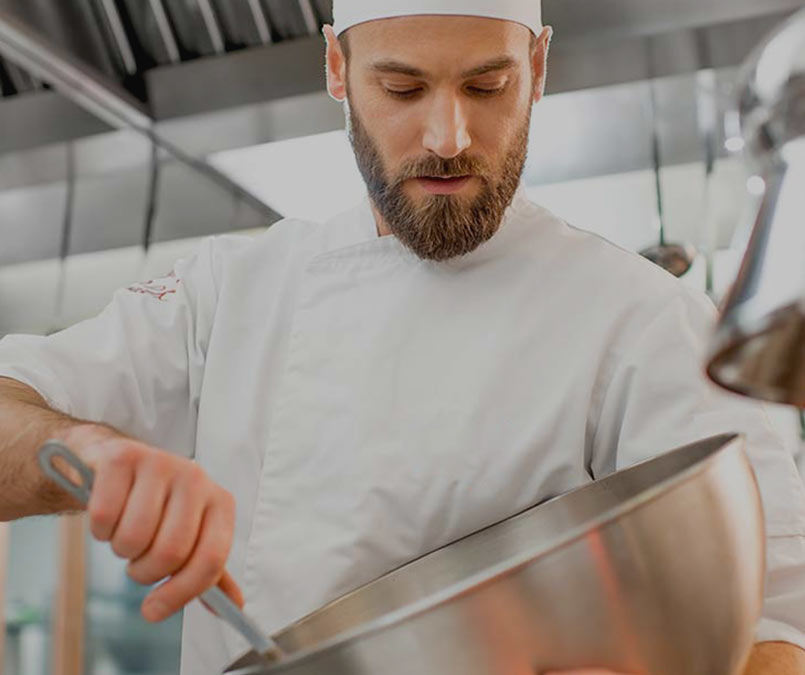 Segments
From K-12 and healthcare to hospitality and convenience, we're here to help solve challenges in virtually any segment.
Explore Segments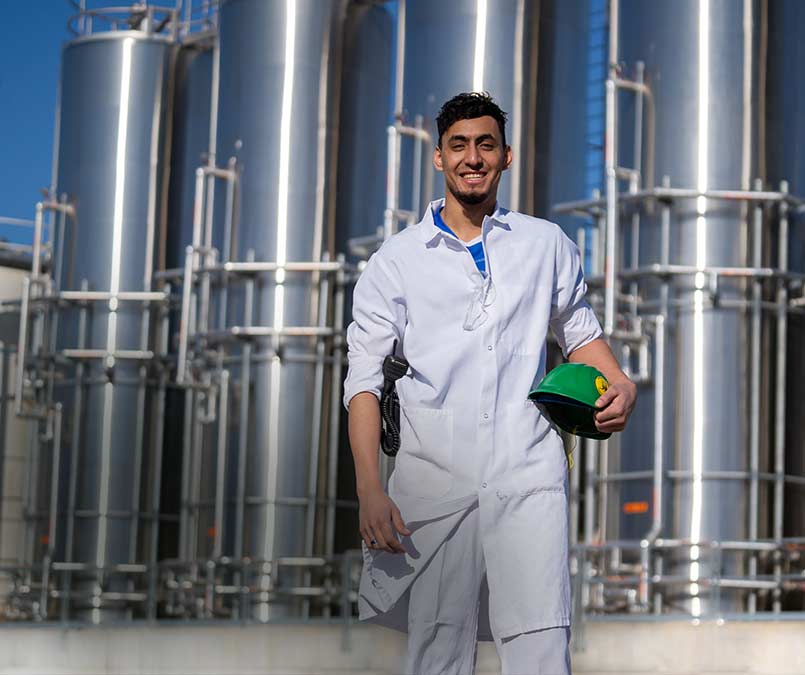 Capabilities
WIth advanced technologies, processes and facilities, plus game-changing research and resources, our capabilities exist to benefit the diverse audiences we serve.
See What's Possible