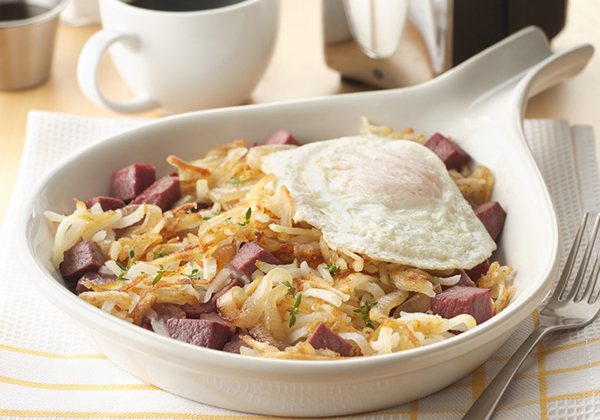 Corned Beef Hash
Shredded Hash Browns are loaded with corned beef, shredded cheese, caramelized onions and au jus for a filling breakfast.
Ingredients
corned beef, cooked, chopped
1 lb. 8 oz.
onions, sliced, caramelized
14 oz.
fresh thyme, chopped
0.2 oz.
shredded Jack cheese
4.5 oz.
Directions
In small saucepan, heat au jus to simmer over low heat. Keep warm.
Melt butter in large nonstick sauté pan or griddle over medium heat.
Add potatoes to pan. Season with salt and pepper.
Cook about 10 minutes, flipping halfway through, until crisp and golden brown.
Add corned beef, caramelized onions and thyme. Sauté 2 minutes, or until hot.
Remove hash mixture from pan.
Pour au jus over hash, garnish with Jack cheese and serve.
Percent Daily Values are based on a 2,000 calorie diet. Your daily values may be higher or lower depending on your calorie needs.
Show All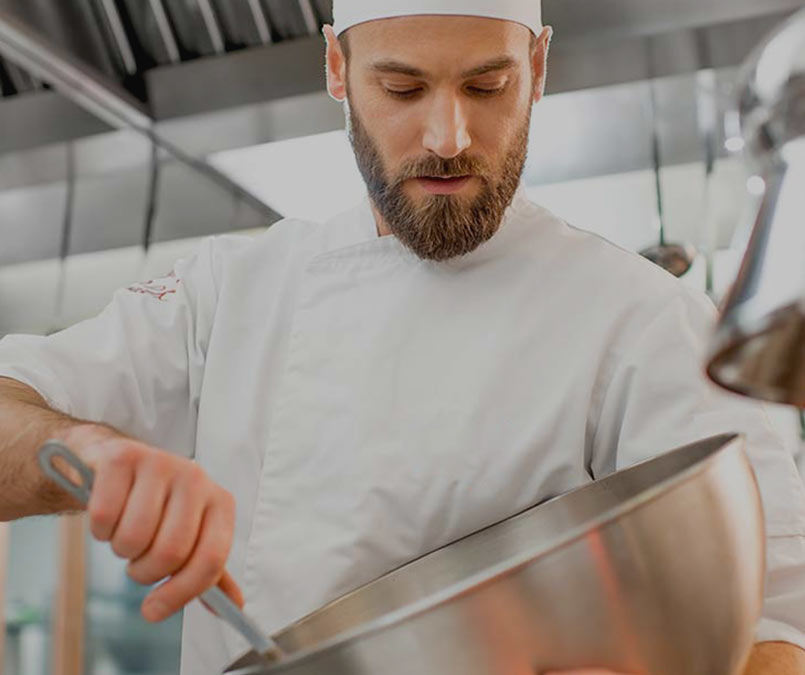 Segments
From K-12 and healthcare to hospitality and convenience, we're here to help solve challenges in virtually any segment.
Explore Segments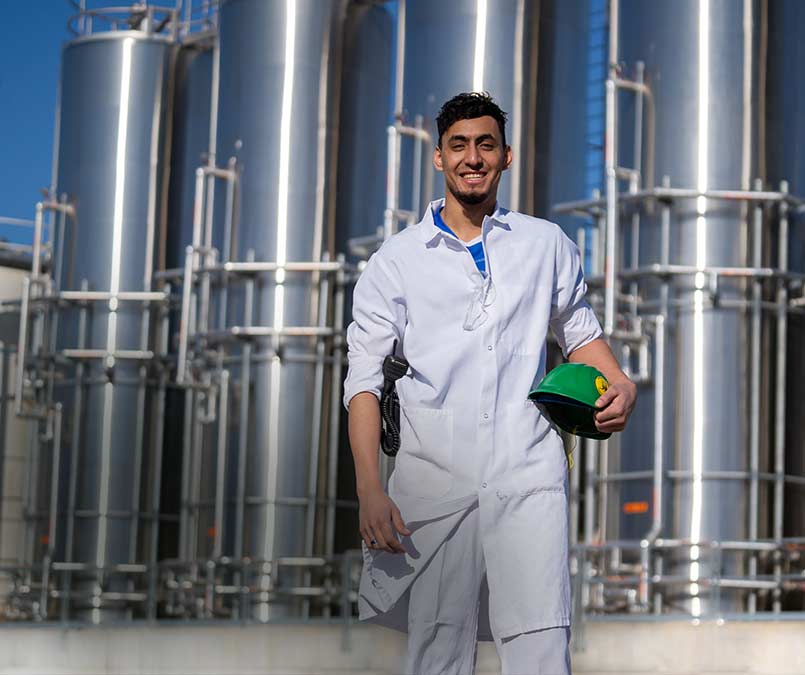 Capabilities
WIth advanced technologies, processes and facilities, plus game-changing research and resources, our capabilities exist to benefit the diverse audiences we serve.
See What's Possible