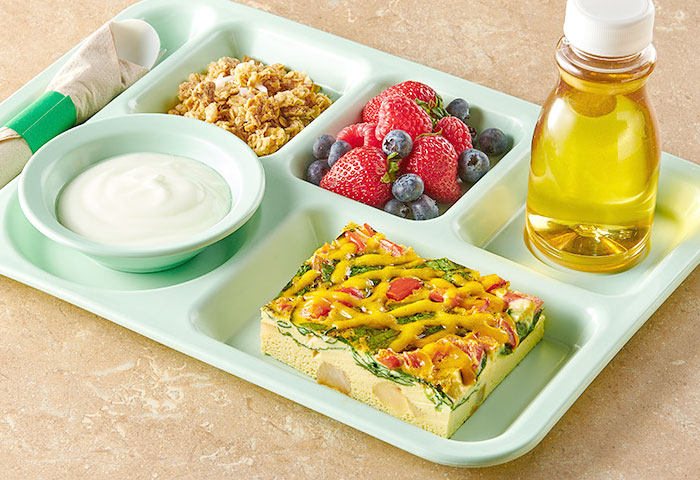 Potato and Spinach Frittata
Delicious and easy to make, this frittata combines both protein and vegetables for a wholesome breakfast or lunch. Customize with your seasonal vegetables or add your favorite meat for a variety of different options!
Ingredients
Low Fat Shredded Cheddar Cheese
2 cups
Directions
Preheat oven to 350 degrees F.
Spray sheet pan or hotel pan well with cooking spray.
In a bowl, whisk together eggs, milk, salt, pepper, garlic, onion powder, and smoked paprika.
Roast potatoes using sprayed sheet pan or hotel pan in the oven for 15 minute to soften slightly.
Remove potatoes from oven, pour in egg mixture, and top with spinach, and bell peppers.
Bake until eggs are fully set and reach at least 165 degrees F.
Remove from oven and sprinkle with cheese.
Allow to cool for 10 minutes before attempting to cut.
Tips
The eggs are pasteurized and fully cooked, so it can also be used as an ingredient in cold prep (i.e. bowls and burritos) and heated just before serving.
Approx. 1.5 oz. equivalent Meat/Meat Alternate per 3 Tbsp. Papetti's Liquid Egg.
Liquid Egg with Citric Acid also available in Cage-Free, 14616-81250-00
Consult manufacturer/supplier for exact grain and vegetable credit.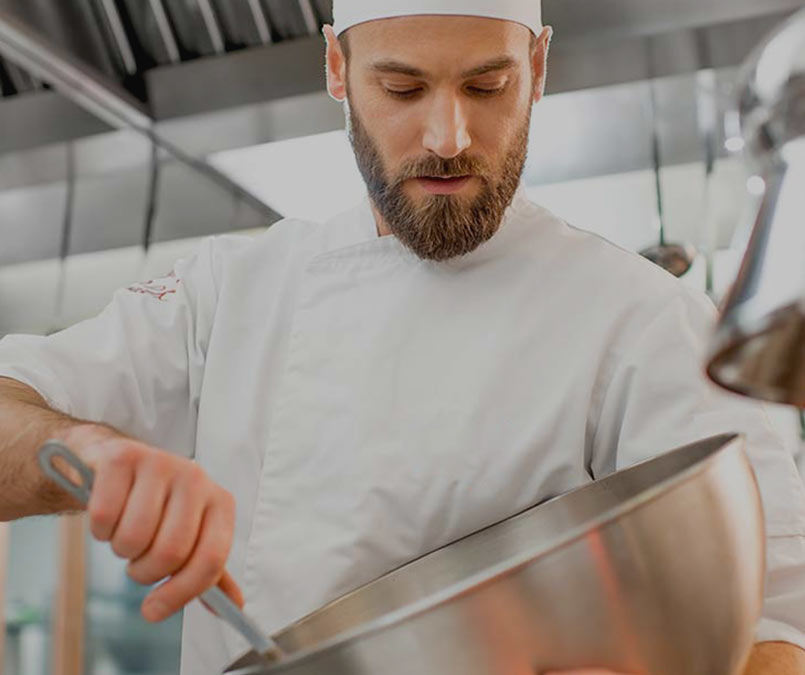 Segments
From K-12 and healthcare to hospitality and convenience, we're here to help solve challenges in virtually any segment.
Explore Segments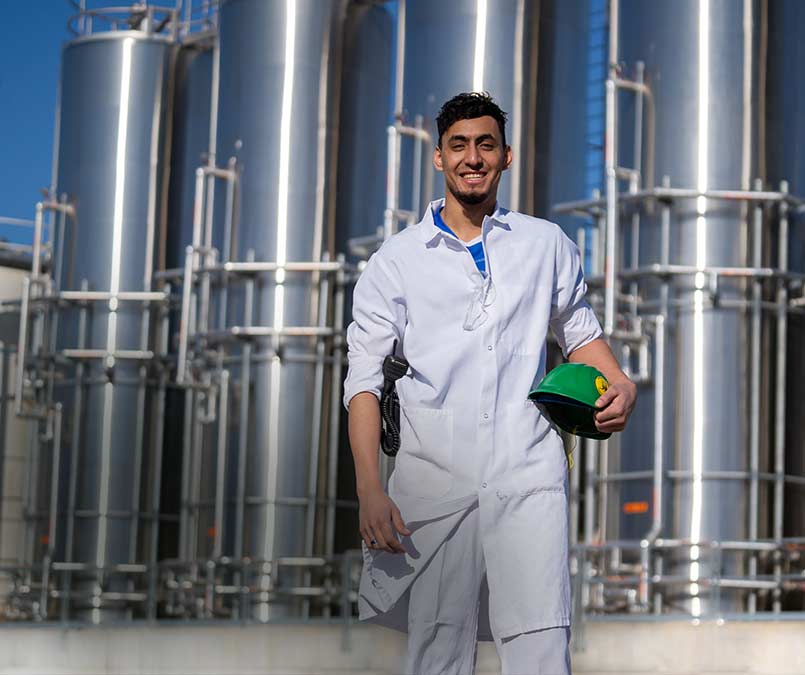 Capabilities
WIth advanced technologies, processes and facilities, plus game-changing research and resources, our capabilities exist to benefit the diverse audiences we serve.
See What's Possible