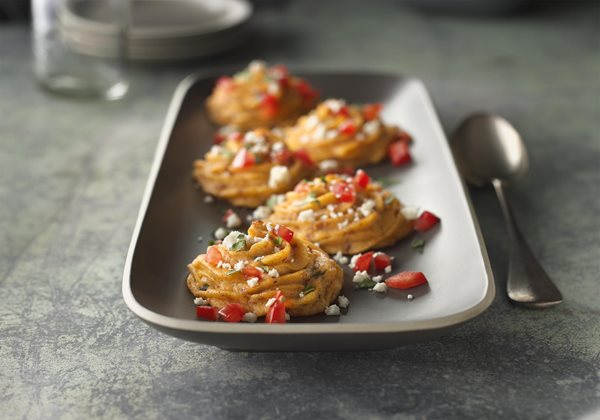 Mexican Duchess Potatoes
MFI Simply Potatoes Homestyle Mashed Potatoes whipped with green chilies, chorizo, queso fresco and spices. Pipe potato mixture into bite size portions and garnish with fresh cilantro.
Ingredients
Cooked Mexican Chorizo, crumbled
4 oz.
Cheddar Cheese, shredded
2 oz.
Roasted Poblano Peppers, diced
1 oz.
Unsalted Butter, melted
1/4 cup
Queso Fresco, crumbled
2 oz.
Cilantro, chopped
1/2 cup
Directions
Preheat oven to 425 degrees.
Line sheet pan with parchment paper.
Combined heated MFI Simple Potatoes Homestyle Mashed Potatoes with cooked chorizo, cheddar, poblano peppers, and taco seasoning.
Place mixture in piping bag with star tip and pipe, 16 - 2 oz bites. Brush with melted butter.
Bake until golden brown, about 15 minutes.
Transfer to platter and garnish with queso fresco, tomatoes and fresh cilantro.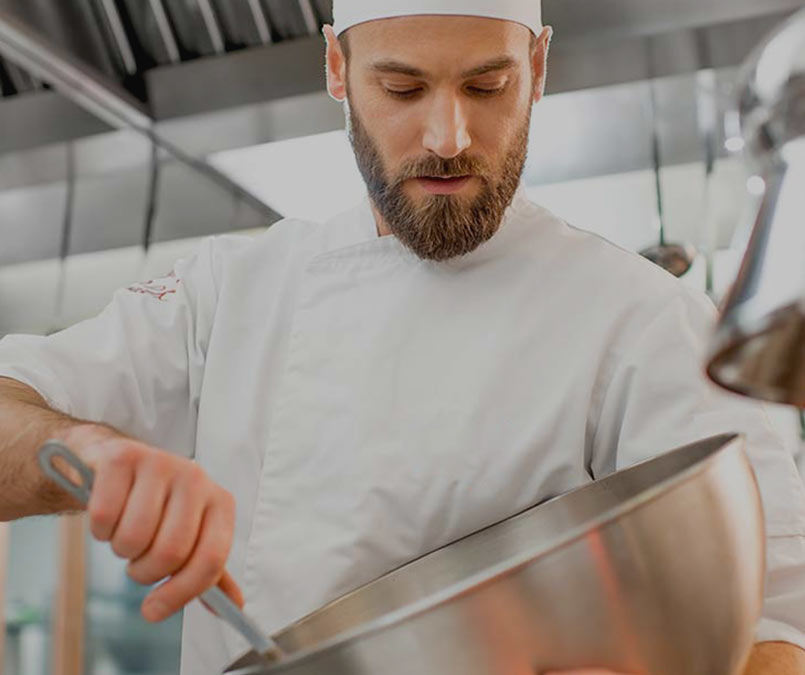 Segments
From K-12 and healthcare to hospitality and convenience, we're here to help solve challenges in virtually any segment.
Explore Segments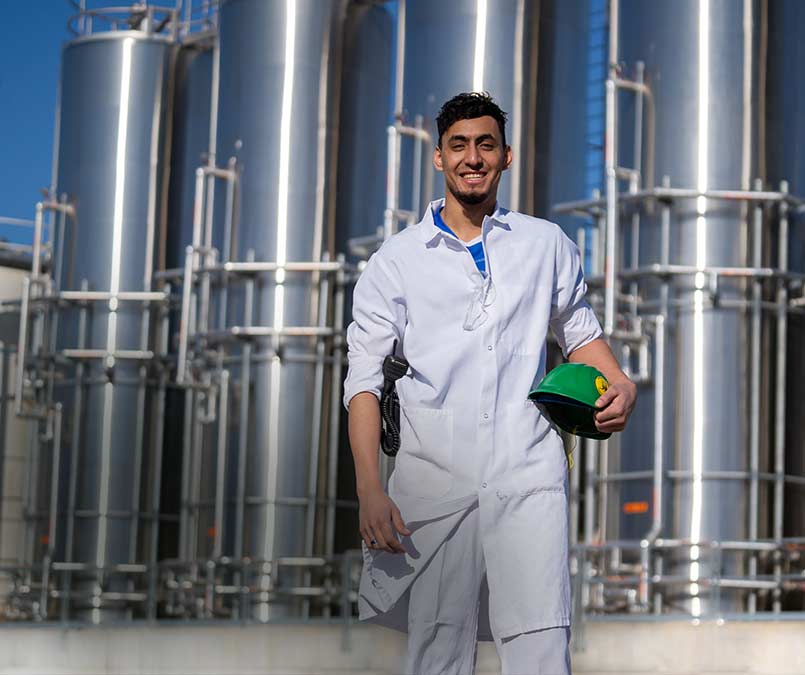 Capabilities
WIth advanced technologies, processes and facilities, plus game-changing research and resources, our capabilities exist to benefit the diverse audiences we serve.
See What's Possible