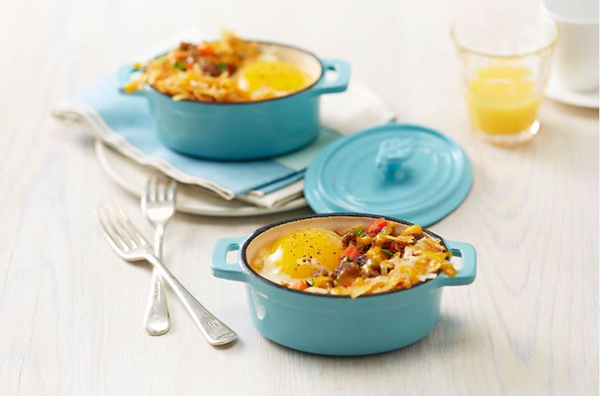 Hash Brown & Sausage Bake
Individual ramekins filled with eggs, sausage, potatoes, cheese, and onions.
Ingredients
Bell Pepper, Chopped
3 cups
Green Onions, Thinly Sliced
3 cups
Shredded Cheddar Cheese
1 1/2 cups
Directions
Preheat oven to 350°F. Lightly grease a 1-cup ramekin for each serving.
In a large rondeau, cook sausage until lightly browned, stirring to break into crumbles. Add bell peppers and onions; cook and stir for 2-3 minutes. Using a slotted spoon, remove sausage mixture from pan, leaving behind any fat.
Place hash browns in same pan. Drizzle with additional oil, as needed. Sprinkle with salt and pepper. Cook over medium-high heat, undisturbed, until bottom shreds are golden brown (3-6 minutes). Flip potatoes and fry for an additional 4-5 minutes. If potatoes are sticking to pan, add oil as needed during the cooking process.
Divide potatoes evenly among ramekins, forming a cup shape on the bottom and slightly up the sides. Top each with equal amounts of sausage mixture. Make an indention in the center with the back of a tablespoon and break an egg into each.
Sprinkle cheese around the edges of the ramekins. Bake to desired doneness, about 20-25 minutes for slightly undercooked eggs. Sprinkle tops with sliced green onions (optional).
Percent Daily Values are based on a 2,000 calorie diet. Your daily values may be higher or lower depending on your calorie needs.
Show All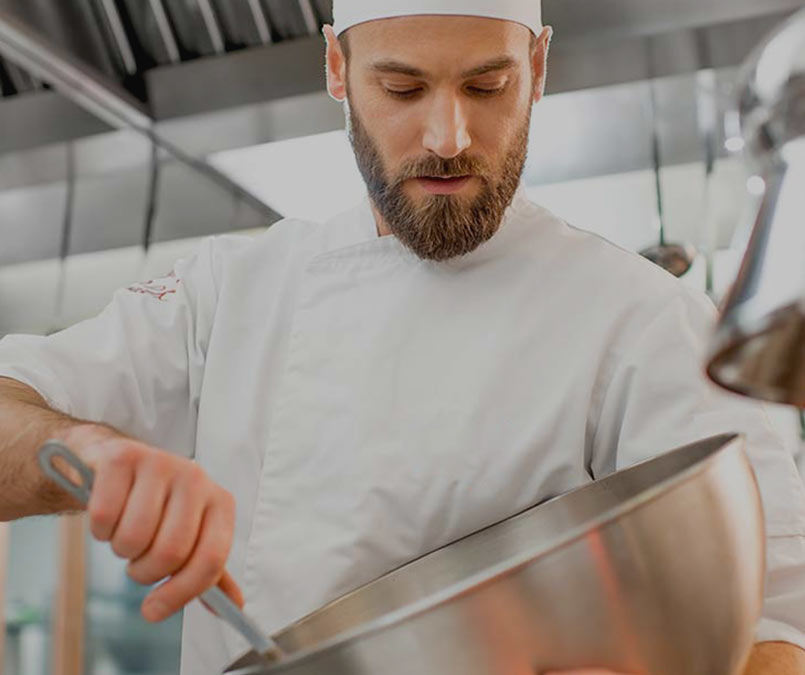 Segments
From K-12 and healthcare to hospitality and convenience, we're here to help solve challenges in virtually any segment.
Explore Segments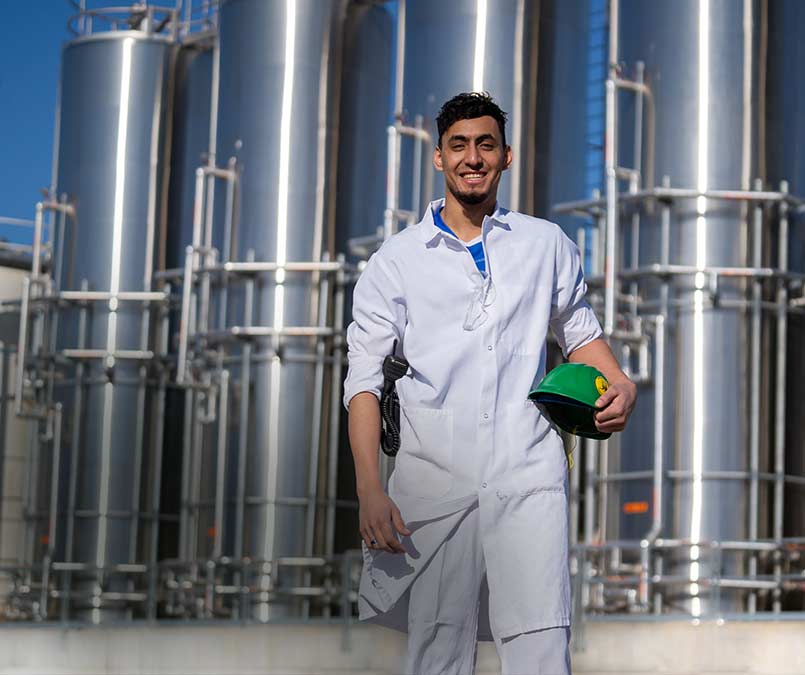 Capabilities
WIth advanced technologies, processes and facilities, plus game-changing research and resources, our capabilities exist to benefit the diverse audiences we serve.
See What's Possible