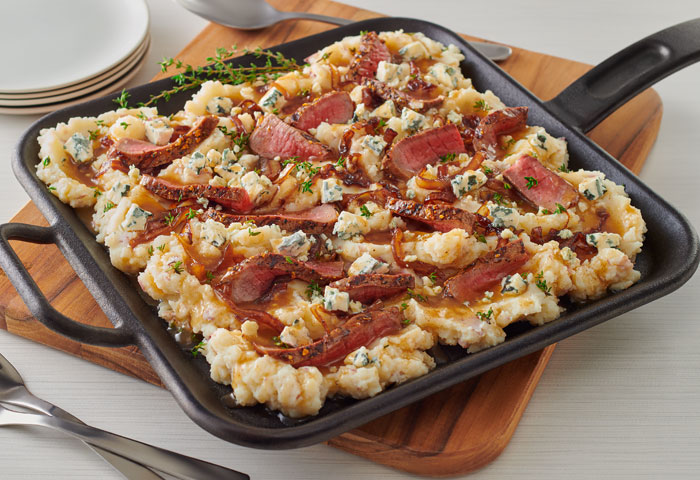 Gourmet Mashed Potato Board
A simply delicious mashed potato board topped with steak, blue cheese and browned butter.
Ingredients
Grilled Sirloin Steak, seared
6 oz
Smoked Blue Cheese, crumbled
3 oz
Yellow Onions, caramelized
1 large
Directions
Preheat oven to 450° F.
Heat cast iron griddle pan for 5-10 minutes.
Spread heated mashed potatoes over the heated cast iron.
Drizzle with brown butter and thyme leaves.
Sprinkle caramelized onions, blue cheese crumbles and seared steak.
Serve immediately.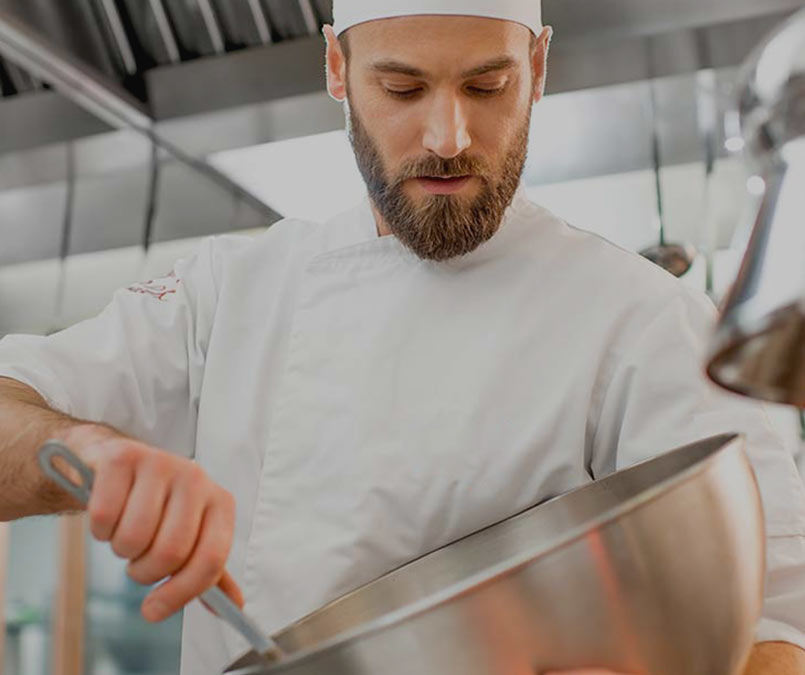 Segments
From K-12 and healthcare to hospitality and convenience, we're here to help solve challenges in virtually any segment.
Explore Segments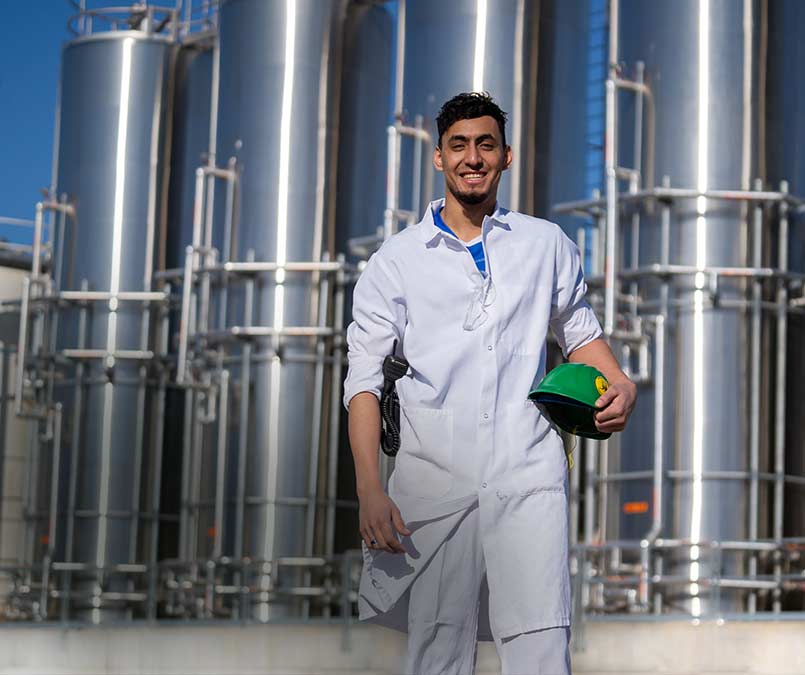 Capabilities
WIth advanced technologies, processes and facilities, plus game-changing research and resources, our capabilities exist to benefit the diverse audiences we serve.
See What's Possible