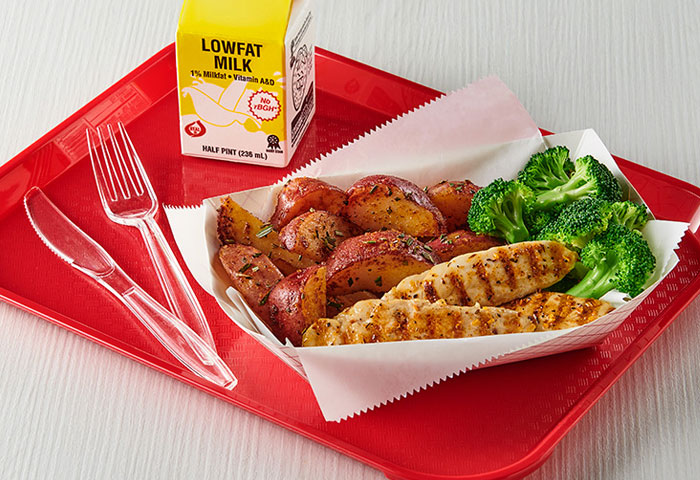 Baked Chicken and Rosemary Roasted Potatoes
Baked chicken strips served with a side of roasted red potatoes and seasonal vegetables for a "home cooked meal" that is delicious, filling, and nutritious.
Ingredients
Finely Chopped Rosemary
1 tsp.
Granulated Garlic
1/2 tsp.
Broccoli Florets, Steamed and Seasoned
2 cups
Chicken Tenderloin Strips, Baked
1 lb.
Directions
Heat oven to 425°F.
Toss Simply Potatoes with oil in bowl. Mix remaining ingredients in small bowl; toss with Simply Potatoes until evenly coated.
Place Simply Potatoes on a baking sheet in a single layer. Bake for 25 to 30 minutes or until golden brown.
Serve with steamed and seasoned broccoli florets and oven baked chicken tenderloin strips.
Tips
Consult manufacturer/supplier for exact grain and vegetable credit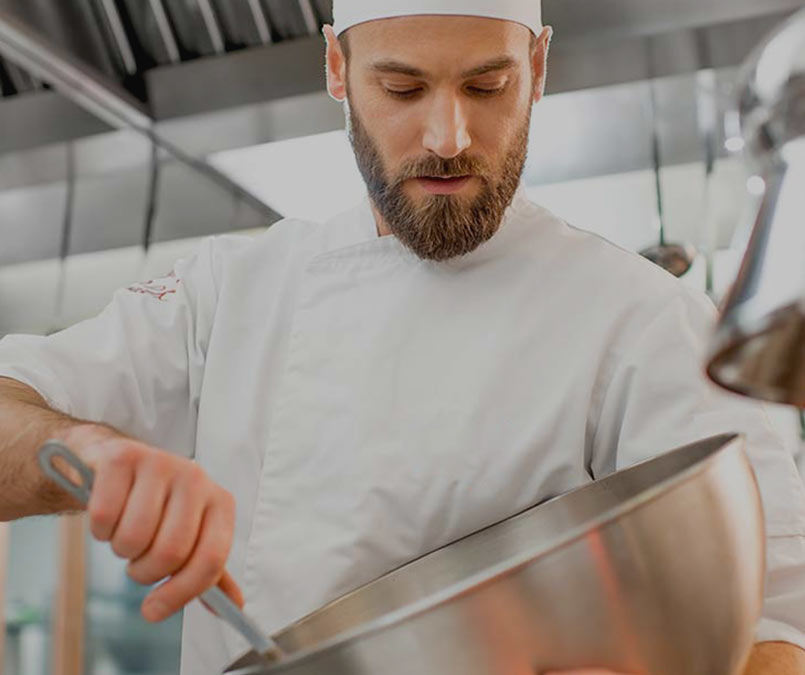 Segments
From K-12 and healthcare to hospitality and convenience, we're here to help solve challenges in virtually any segment.
Explore Segments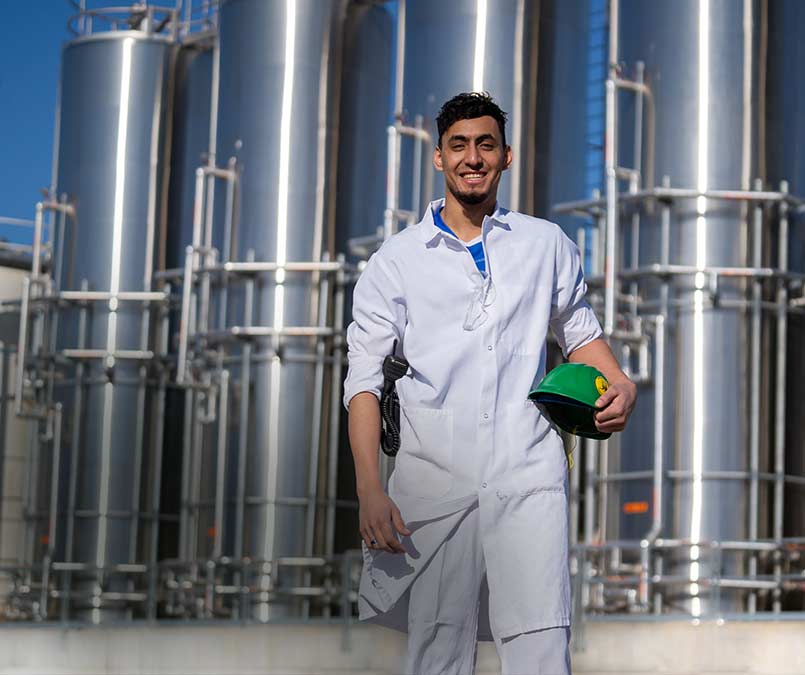 Capabilities
WIth advanced technologies, processes and facilities, plus game-changing research and resources, our capabilities exist to benefit the diverse audiences we serve.
See What's Possible